by Serena Nalani Nakanaiʻaekuʻiikaleināki Michel

Hoʻi ka ʻoʻopu ʻai lehua i ka māpunapuna.
The lehua-eating ʻoʻopu has gone back to the spring.
Said of one who has gone back to the source.
—ʻŌlelo Noʻeau (Hawaiian saying) #1034
ʻOʻopu nākea are very special fish in our home of Hawaiʻi. They lay their eggs in mountain stream beds, and once hatched, the larvae are swept down to the ocean with the surges of freshwater due to heavy rains. After spending a few months at sea, the young ʻoʻopu migrate back upstream toward the mountain to spend the rest of their adult lives. ʻOʻopu are known for their ability to make this journey upstream, using their strong suction cup mouths to cling to rocks. "ʻOʻopu ʻai lehua" is a "poetic description of ʻoʻopu found in upland streams where lehua flowers drop into the water" (manomano.io). ʻOʻopu always return back to the springs from which they hatched.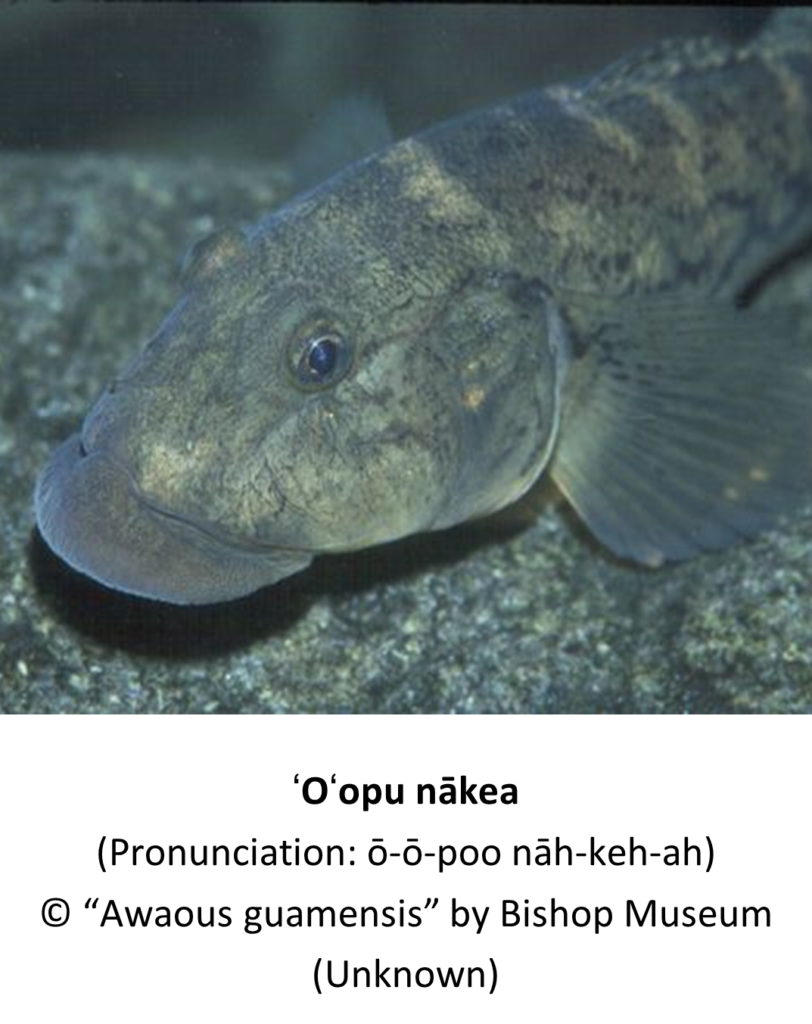 At the beginning of 2019, a year before I came to One Heart, I spent two weeks grieving over the possibility of being pregnant by a young man who did not love for me. I remember the pounding in my chest and the nausea in my stomach going to buy a pregnancy test and hiding from my parents, who are senior pastors of our church. I was so scared. I had no vision for my life at that point, and my thought was, "Well, I have no plan, so I guess this is going to be my new reality." I was so indifferent that I did not care, and I was full of shame. I could not look at anybody in their eyes for those two weeks.
By the grace of God, I was not pregnant.
A month later, I met our partners with One Heart, Pastors Yaseer and Monique Handall of Arise Ministries, who took me in and discipled me, beginning the transformation of my life that would flourish in One Heart under Tuff and Mary Harris at the beginning of this year. Today, I am not only free from the bondage of shame, but I also have grown in my ability to take my lustful thoughts captive and give them in obedience to the Lord. I continue to daily be transformed by the renewal of my mind in His Word.
As I write this post, I am sitting in my house with a beautiful view of our mountains at the back of the verdant valley of Mānoa, lush with various shades of green, heavy with humidity due to the rain that always passes through it, and the harmonies of birdsong all around. I have not returned here for almost a year, and it is surreal to be in this place again at the end of an intense and unexpected year.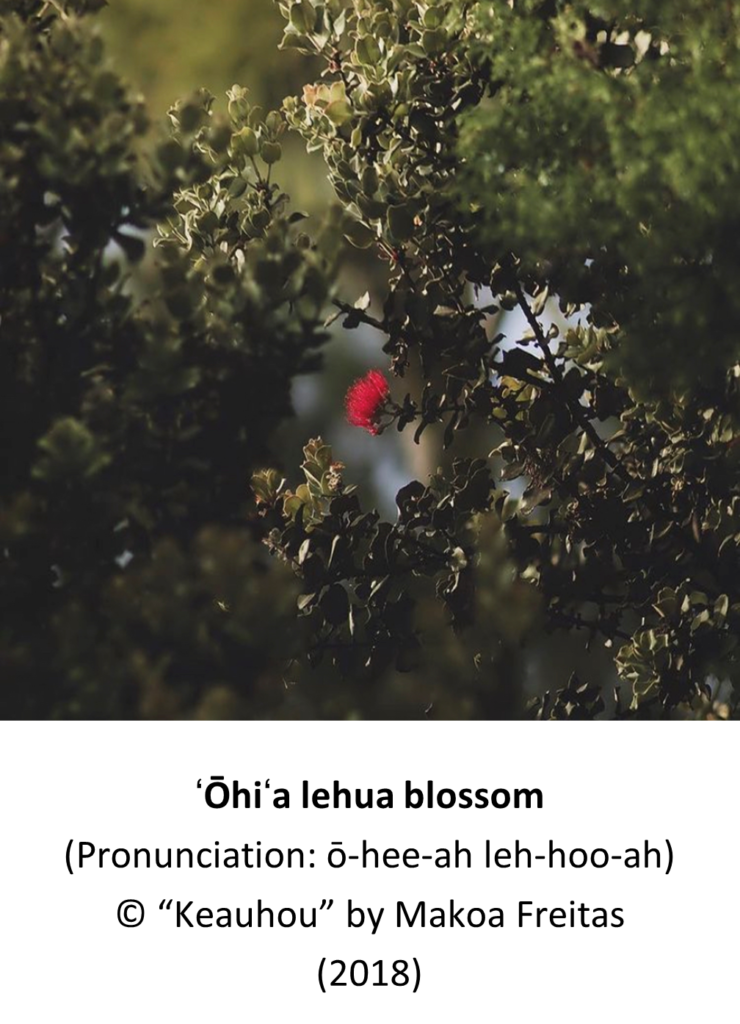 I decided one day to go on a walk through Mānoa. I planned for it to be short, but the Holy Spirit kept telling me to keep going in a direction that was leading to my former college, the University of Hawaiʻi at Mānoa, which resides at the beginning of the valley. I wondered where the Spirit was leading me, and all of a sudden, I saw a vision of the head source of water that feeds the taro patches at a place on the university's campus called Ka Papa Loʻi o Kānewai (Ka Pa-pa Lō-ee oh Kah-neh-vaee). This place is where I met the young man who could have been the father of our child; the source of where it all began. I knew the Lord wanted me to make the journey there to restore that space and redeem it for Him.
When I reached the entrance to the taro patches, I noticed that there was a hala, or pandanus, tree. The word hala in ʻŌlelo Hawaiʻi (the Hawaiian language) is used for the word "sin," and the tree, specifically its fruit that is used to make lei (wreaths for the neck or head), symbolically marks transitions in life where there is a death of something and a passage into a new thing. This cultural aspect is why such lei are only given at graduations and funerals. I knew the Lord was telling me that what would take place there between us would mark the death of my former life before truly following Him, certainly including the unhealthy, sexual relationship with that young man, and the new life into which I have transitioned.
As I passed through the taro patches and made my journey upstream, I felt the weight of my former sins committed in the dorms which border the stream. My feet clung to the rocks along the path as I stepped over them so as not to fall. I, too, noticed the lāʻī (ti leaves) that lined the path, a symbol of protection in Hawaiian culture, and for me, especially in that moment, the presence of my Protector with me. When I reached the poʻowai (head source of water), I sat on one of the rocks gently and let my tears flow like the stream. I prayed to the Lord, confessed my sins that I had committed, asked Him for forgiveness, and with the authority He has given me, declared the space as one redeemed for His glory. When I finished praying, I felt the weight on my heart lifted and the sun's rays shined brighter through the trees as the clouds moved above. And then I made the journey back to my home at the base of the mountains of Mānoa.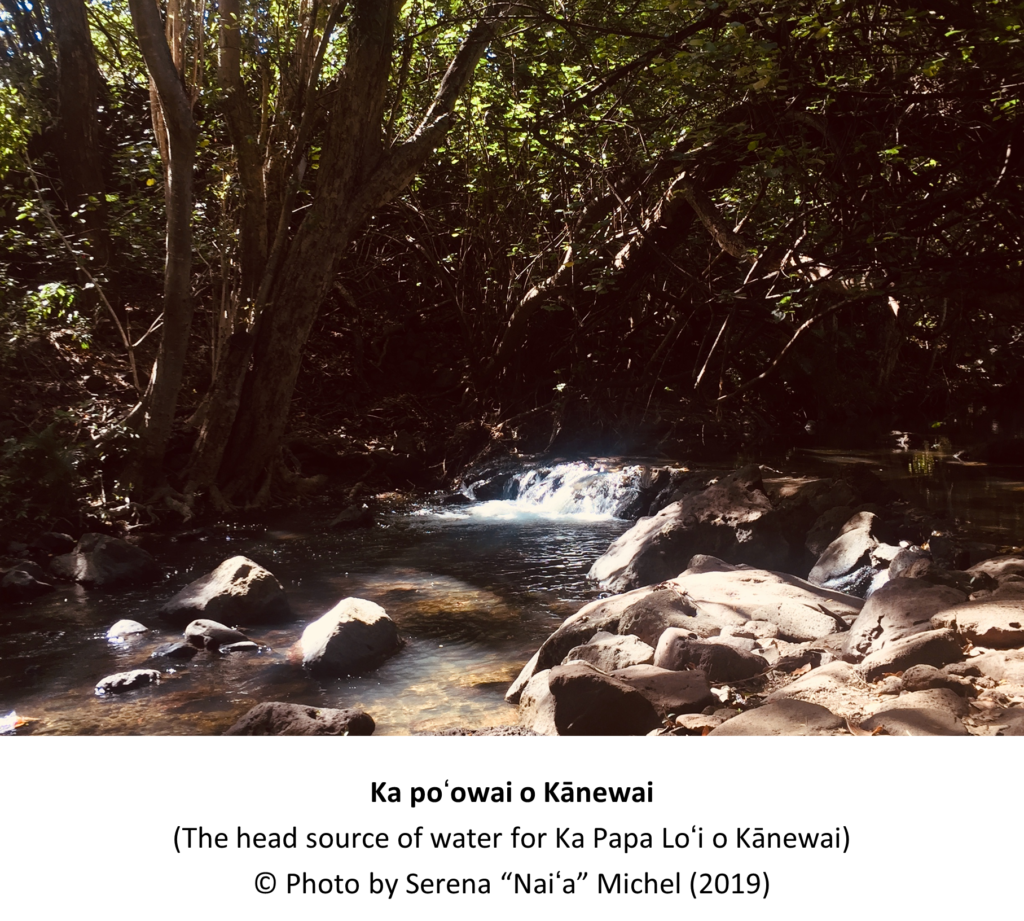 Like the ʻoʻopu nākea, I physically went upstream back to the source—the source of where my sin began, and now the new source of God's redemption. Spiritually, however, I went back upstream to the life-giving spring of God's unconditional love, grace, and forgiveness, and I intend to remain here for the rest of my life.
What sources do you need to return to for the redemption and healing of our amazing, beautiful Father? They can be physical spaces and/or spiritual places in your heart, mind, and soul. This year has definitely had its challenges and tragedies. But because of our Father's great Love, we are not consumed. His steadfast Love never ceases, His mercies never come to an end; they are new every morning. Great is His faithfulness! (Lamentations 3:22–23). I redeem this year in Jesus's Name for you who read this. AMEN.